Addressing critical humanitarian & development issues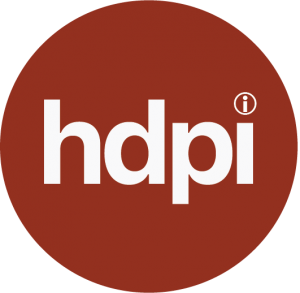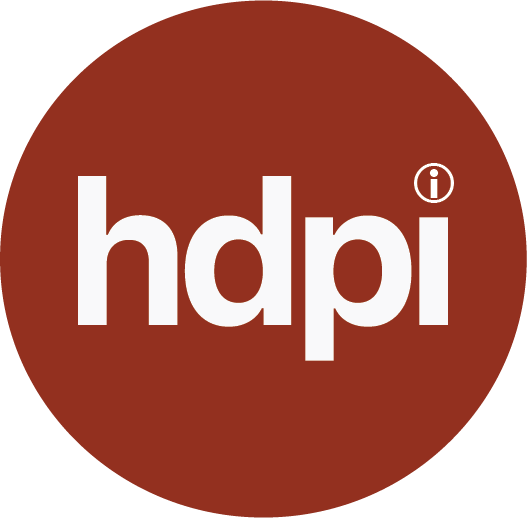 CURRENT HIGHLIGHTS FROM HDPI 
Traveling with former President Jimmy Carter
James Brasher, strategic development and global philanthropy
Humanitarian Ethics
for a New Era of Climate Emergency
Hugo Slim, Senior Research Fellow University of Oxford
Watch the full presentation at HDPI Forum https://hdpi.org/hdpi-forum/
OUR MISSION:
To better understand critical humanitarian issues around the world,

and to innovate and support

practical actions to address them.
OUR UNIQUE APPROACH : 
To Explore critical issues; Identify "experienced  humanitarian "champions"; invite into a network of peers; facilitate cross-fertilization and exploration of issues; support  affiliates initiatives;  encourage  innovative efforts;  work together to provide services, consultancies, studies, and evaluations; support training, mentoring and courses led by affiliates.  
What is the result of bringing together a network of persons with a lifetime of experience? 
The emergence of a multidisciplinary caldron of thought, action and mutual support, building on a wide range of specializations,including:organization development and resource mobilization; program development and M&E; child protection and education; trauma & resilience; advocacy and support for persons with special capacities and needs; health and nutrition, emergency preparedness and recovery; forestry and national agriculture policy, as examples.
HDPI  is a voluntary network of persons working for the common good and rights of all.  Affiliates bring many years of experience - with UNICEF and other UN agencies, government, World Bank, foundations, academia, media and NGOs.  HDPI has no political or sectarian affiliation and operates as a registered not-for-profit organization.  It remains by design - modest in size, purposefully dynamic, collaborative, and innovative. 
A weekly dialogue with global thought leaders on critical humanitarian issues. 
Examples: 
- Human Rights at Crossroads – Iain Levine
- Peacebuilding – John Paul Lederach
- Prog/resources development –James Brasher
- Revisioning Education – Robert Jenkins
- Inhumanity – Nora Niland/Antonio Donini
- Ethiopia crisis – Angela Raven-Roberts
- Take Nothing for Granted – Peter Mulrean
- Youth Empowerment – Rob Barnet
- Children in Institutions –J. Rodgers/P. McDermott
- Violence reduction Honduras –Mark Connolly
- Complexity theory – Eve Mitleton-Kelly
- Humanitarianism in age of Atrocities - Mukesh Kapila
- Fundamentals – Everett Ressler
- Misinformation/fake news – Philip Howard
- Rt Hon Lord Mark Malloch-Brown KCMG
Migration
Michele KLEIN SOLOMON
Regional Director for Central and North America and the Caribbean, IOM
HDPI ONLINE
Specialized courses offered by HDPI affiliates based on years of experience in real world issues and interventions.
Course offerings:
Programme and Resource mobilization for CEO's and Board Members

- Jim Brasher 

Living and Working with Persons Living with I

ntellectual and Developmental Disabilities - Nils Kastberg
Addressing the Impact and Trauma of Migration - AITM - Elaine Zook Barge and Saulo Padilla
New Forms of International Cooperation - Nils Kastberg
Results-based M&E for Nutrition - K. Belbase

Nils Kastberg, Instructor
Current HDPI Initiatives
Understanding persons with mental syndromes and conditions (N.Kastberg & Working Group)
Addressing the Impact of Trauma in Migration  - AITM (7 person working group)
Improving decision-making using ethical reasoning – 8KQ (6 person working groups)
Support of child care reform (supporting a global effort)
Current Consultancies
UKRAINE EMERGENCY

- Supporting Lumos  Foundation efforts to mobilize global actions  on child care reform
Collaboration with Special Olympics to provide training in refugee situations for persons living with and working with intellectual and developmental disabilities.
UNICEF NIGERIA - Supporting national efforts to reintegrate women and children previously taken in the Boko Haram conflict
UNICEF Soloman Islands - Evaluating the national preschool education program.
Examples of Past Consultancies
- UNICEF Eritrea - National water policy
- Child Fund – Child accountability
- UNICEF Sri Lanka – Restorative justice
- UNICEF East Asia/Butan – report writing
- UNHCR Guinea Bissau – Statelessness
- UNICEF Mozambique – Child protection
- UNICEF USA – Psychosocial/COVID
- UNICEF MENARO - Preparedness
Publications by Persons Affiliated with HDPI
Anticipate and Localize: Leveraging Humanitarian Funding To Create More Sustainable Food Systems The report, "Anticipate and localize: Leveraging humanitarian funding to create more sustainable food systems," identifies crucial reforms to humanitarian food aid that would improve response to crises, avert future crisis, and help build resilient, sustainable food systems. It is the first of three…
HDPI Working Group on Ethical Decision Making Misinformation on the Internet – an Ethical Tool to Find the Way Forward To Regulate of Not to Regulate? The extraordinary power of the internet to spread information instantly, with little oversight or regulation, has meant that hate speech, intentional misinformation, fake news, and the purposeful spreading of…
A global network of experienced practitioners
Ms Bellamy was
previously a member of the New York State Senate, President of
the New York City Council, Director of the United States Peace
Corps, Executive Director of the United Nations Children's Fund
(UNICEE). and Chair of the Board of Directors of the Globa
Partnership for Education.
Read More »
Make a difference - join us in-
addressing trauma and resilience needs in the migration/resettlement experience.
supporting a global shift of family care rather than institutions
changing mindsets to improve the rights and well-being of people living with mental syndromes and conditions, particularly in refugee setting
enhance child protection and transitional processes in conflict situation,
introducing an ethics-based framework for decision making
Everett Ressler, Executive Director

Jooyeon Kim, Director of Finance

Kevin Yoder, CPA
Vernon Jantzi
Rick Augsburger
Nils Kastberg
Carolyn Williams
Everett Ressler