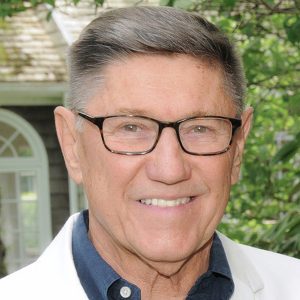 Specializes in strategic development and global philanthropy
Jim has served as a chief strategist and implementing officer for a number of highly successful interventions, organizations and institutions. His areas of competence include: communications, strategic development planning, partnership development, resource mobilization and education in philanthropy. Jim was a pioneer in developing hands-on intergenerational learning for HNW philanthropic families worldwide as the Founding Director of the Global Philanthropists Circle at the Synergos Institute working with Peggy Dulany and David Rockefeller.
Jim's in-depth understanding of global health, economic development, conflict resolution, human rights, food security, and democratization is informed in part from his service as Special Assistant to President Jimmy Carter in the founding, development and expansion of The Carter Presidential Center in Atlanta where his portfolio included, among other things, strategic development planning in the emerging field of eradicating and controlling neglected diseases.
As a senior non-profit executive and as a consultant, Jim has served leading organizations and clients with a broad range of professional counsel including providing comprehensive development and communications plans; managing capital campaigns; designing branding and positioning strategies; and organizing institutional development functions. His early work in helping to build organizations like the Carter Presidential Center from the ground up; manage fundraising in turn-around and spin-off situations like the Center for Strategic and International Studies (CSIS); and building development functions to meet the demands of dramatic growth — prepared him to serve a host of innovative institutions as they grow, diversify, and expand into new markets.
Please visit http://Development-Counsel.com to review a comprehensive list of positions held, clients served and current clients, as well as to review Jim's biography over 40 years of profession service.
Note: biography from the Development-Counsel website: http://development-counsel.com/