Special Abilities, Persons Living with Mental Conditions and Syndromes, and their Human Rights
          with Nils Kastberg
COURSE INFORMATION
DATE: Available immediately // LENGTH: 8 self-paced lectures// LANGUAGES: English //
PRICE: $120 // Register at the bottom of the page
Professional Certificate $45 (optional)
Special Abilities, Persons Living with Mental Conditions and Syndromes, and their Human Rights.
This course increases understanding and provides practical tools to better uphold basic rights of persons with disabilities, more specifically, those living with mental conditions and syndromes. The course, with its hands on, practical focus, will be useful for any professional who in the course of her or his work will encounter persons with mental conditions and syndromes.
The 2 live sessions provide opportunity to ask questions and to request follow-up from the professor and course director.
Session 1: Live webinar, physical disabilities, sensorial disabilities, mental conditions and syndromes.
Session 2 & 3: Characteristics of persons living with mental conditions and syndromes
Session 4 and 5: Skills development in how to engage persons with special abilities
Session 6: Human resource issues – ways to be more inclusive
Session 7: International human rights instruments,
Session 8: Live webinar, concluding Session: interaction on interests of participants.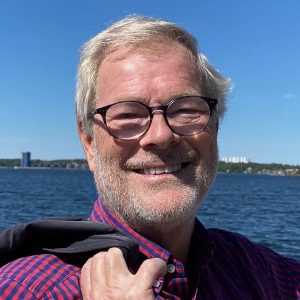 Meet your Professor: Nils Kastberg
This training course is led by Nils A Kastberg, Executive Director of La Ventana de los Cielos, and Board Member of the Special Olympics International, the world's largest organization of persons living with mental conditions and syndromes. He provides training to students from four universities in South Florida as part of his work as Executive Director of La Ventana de los Cielos, and has initiated and contributed to the start of Special Olympics programs in refugee camps in Tanzania, Kenya and Pakistan. Mr. Kastberg teaches each year a segment of the Masters in Internationnal Relations of the Faculty of Law of the University of Barcelona.
He has held key functions in the Swedish Ministry for Foreign Affairs and the Swedish International Development Authority. He served with UNHCR in four continents, and with UNICEF served as Director of Emergencies, as Regional Director for Latin America and the Caribbean, and as Representative in Sudan until his early retirement from UNICEF in 2012.
"I wanted to thank Mr. Nils because he spoke with such a passion that it made me realize how much I love the medical field and how much I can help. It was an amazing experience!" -Deisi Perez, RMA, CPT
Winner of the Edward R Murrow Award - 2020
GAME CHANGERS - "Tale of the Messenger"
After registering for the course, you will receive an email with a link and code for access to the lectures and resources.
If you encounter any issues with the registration process or in accessing your course material, please email HDPI at phyllis@hdpi.org for assistance.