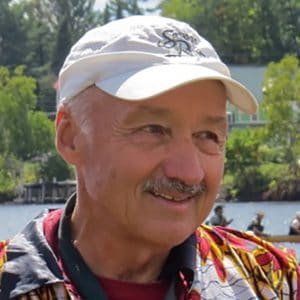 Specializes in forestry and conservation
Mike is trained in Forestry, a self-taught aquatic ecologist, and has spent much of his career in academia. He was the Forestry Division Head at Paul Smith's College, Biology Department Chair at Principia College, and Dean of the Future Generations Graduate School, and held a research associate's position at the Yale School of Forestry and the Environment.
Mike has a long-standing connection to Nepal, having first arrived in the country as a Peace Corps Volunteer in the 1960s. He worked with the USAID funded Institute of Forestry Project, in which he applied his experience as an academic administrator to the development of curriculum and a research agenda in community forestry.  With an expertise in natural resource management, community forestry and higher education pedagogy, Mike has assisted in developing academic programs and support services from West Virginia to Abu Dhabi. He also worked on the development of biosphere reserves in Arunachal Pradesh, India, and Tibet, China.  He recently worked on the establishment of an academic center for excellence at Nepal's Institute of Forestry and on faculty development at Nepal's new Agriculture and Forestry University.  Mike is presently working with HDPI and the Gorhka Foundation on project to rebuild Nepali schools damaged by the 2015 earthquake.