Supporting services in emergencies,
for the most affected and least protected children
The CP/EiE Team are practitioners with global experience in child protection and education in emergency situations. Guided by the human rights approach we strive to promote the well-being of children by supporting organizations working to tackle critical challenges in:
child protection
education in emergencies
Services:
Working individually or as a team, we support both preparedness and response efforts in child protection and education in emergencies, supporting:
needs assessment and evaluations
development of child protection and education strategies
child protection interventions
rapid education response
coordination at all levels
capacity building (among caregivers, social workers, teachers, community workers, government officers, and others)
provision of psychosocial support
promotion of early childhood development
post-conflict reconciliation processes engaging children and young people
development of fund-raising proposals
other interventions according to context
Languages:
English
French
Spanish
other
Targeted to:
UN agencies, non-governmental and community-based organizations, private sector firms, consulting groups, intergovernmental bodies, among others.
UNICEF, UNESCO & UNHCR
Rapid Educational Response in Complex Emergencies (P. Aguilar)
UNICEF
Back-to-School Guide: Evidence-based strategies to resume education in emergencies and post-crisis transition (P. Aguilar)
Education in Emergencies: A resource tool kit (P. Aguilar)
UNICEF
Developed and led a strategic response to Venezuelan migrant crisis in the area of child protection. (F. Spielberg)
IASC
Developed and led inter-agency emergency simulations for UN Country Teams in Algeria, Colombia, Eritrea, Ghana, Kazakhstan, Nepal, Papua New Guinea and others to strengthen humanitarian preparedness. (F. Spielberg)
UNICEF
Developed and delivered a training programme for NGO/CBO capacity building on engaging children and youth in post-conflict reconciliation in Sri Lanka. (HDPI) (S. Siegrist)
Documentation of the work of faith-based leaders and organizations in South Asia, identifying gaps and opportunities to strengthen efforts to end violence against children. (HDPI). (S. Siegrist)
UNICEF
Development of guidance for engaging children in truth commissions and Key Principles for Children and Transitional Justice. (S. Siegrist)
Council of Europe
Baseline study on systemic issues affecting the child protection system's response to child sexual exploitation and abuse and proposals to identify risks and address gaps and deficiencies in the policy, institutional and legislative frameworks concerning prevention and fight against child sexual exploitation and abuse, Republic of Moldova, for the Council of Europe.(J. C. Legrand)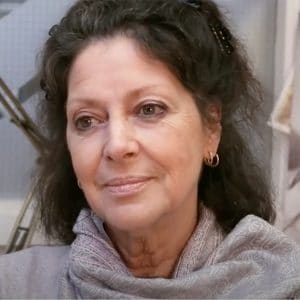 Specializes in family tracing and reunification, psycho-social reintegration of boys and girls formerly associated with armed forces and groups.
Read More »