SEMINAR:
Addressing the Impact and Trauma of Migration


AITM/STAR Seminar:  June 13-14 8:30 - 5:00 EMU Campus Center 105
Eastern Mennonite University, Harrisonburg, VA
AITM  - a program of HDPI  
Migration - Trauma - Resilience
AITM/STAR Seminar:  June 13-14 8:30 - 5:00 EMU Campus Center 105
AITM/STAR: Addressing the Impact and Trauma of Migration
Stressors and traumagenic events abound in the migration experience.This facilitated seminar series, through educational materials, participatory exercises and follow-up mentoring aims to help participants mitigate harms, address wounds and transform systems. A trauma and resilience-informed society will be better equipped to ensure the well-being of human mobile populations, service providers and the receiving community.
During a seminar, participants will:
Examine the stressors and traumagenic events of mobile populations and service providers.
Gain awareness of the impact of stress and trauma on the body/brain, beliefs (meaning making), and behavior.
Understand how unaddressed trauma of migration contributes to cycles of harm in the family and the receiving communities,
Learn strategies and practical tools for addressing trauma, breaking cycles of harm and building resilience-individual and collective, mentoring sessions will follow.
The core content of this seminar is based on the STAR (Strategies for Trauma Awareness and Resilience) concepts and framework developed by The Center for Justice and Peacebuilding (CJP) at Eastern Mennonite University.(www.emu.edu/star).
---
Several organizations that have participated in the seminar....
ProBAR - The South Texas Pro Bono Asylum Representation Project
Church World Service
Goshen, Indiana - parent liason group
Mennnonite Central Committee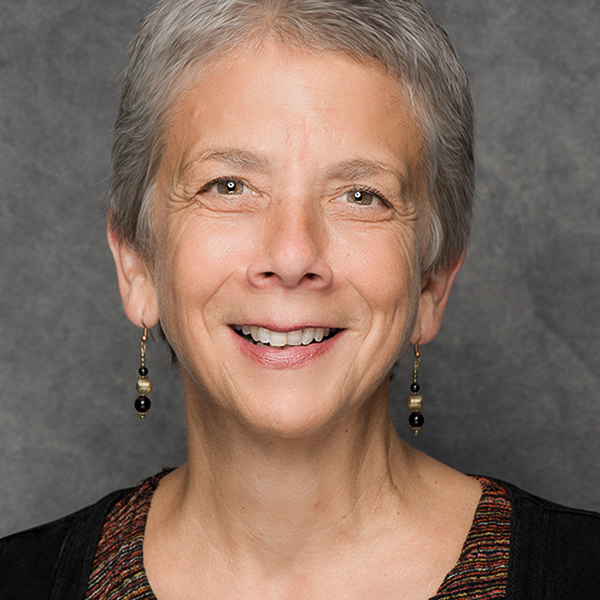 Meet your Lead Facilitator: Elaine Zook Barge
Elaine (Elena) Zook Barge is a trauma and resilience educator and consultant for individuals and organizations dealing with stress and adversity.  She has facilitated many Strategies for Trauma Awareness and Resilience seminars (STAR)  for professionals, organizational leaders and students, in the US and in countries around the world, working with the Center for Justice and Peacebuilding, Eastern Mennonite University and now with HDPI. She previously worked in community development and peacebuilding in Central America in the 1980's and 1990's.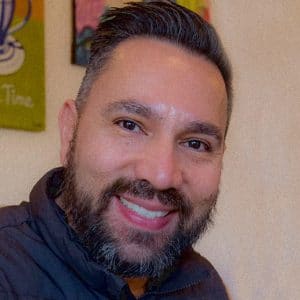 Meet your Co-Facilitator: Saulo Padilla
Saulo Padilla is Coordinator of Mennonite Central Committee's (MCC) U.S. Immigration Education National Program since 2008. For MCC he coordinates immigration law trainings for non-profits offering immigration legal services to immigrant communities and leads learning tours to the U.S./Mexico and Guatemala/Mexico borders.  His passion to work with immigrants comes from his own experience as the son of a refugee and an immigrant himself, and the biblical commandment to love and embrace the stranger. He is a Canadian citizen, born in Guatemala from where he migrated to Canada, then to the US.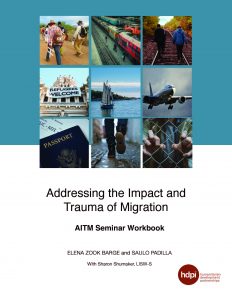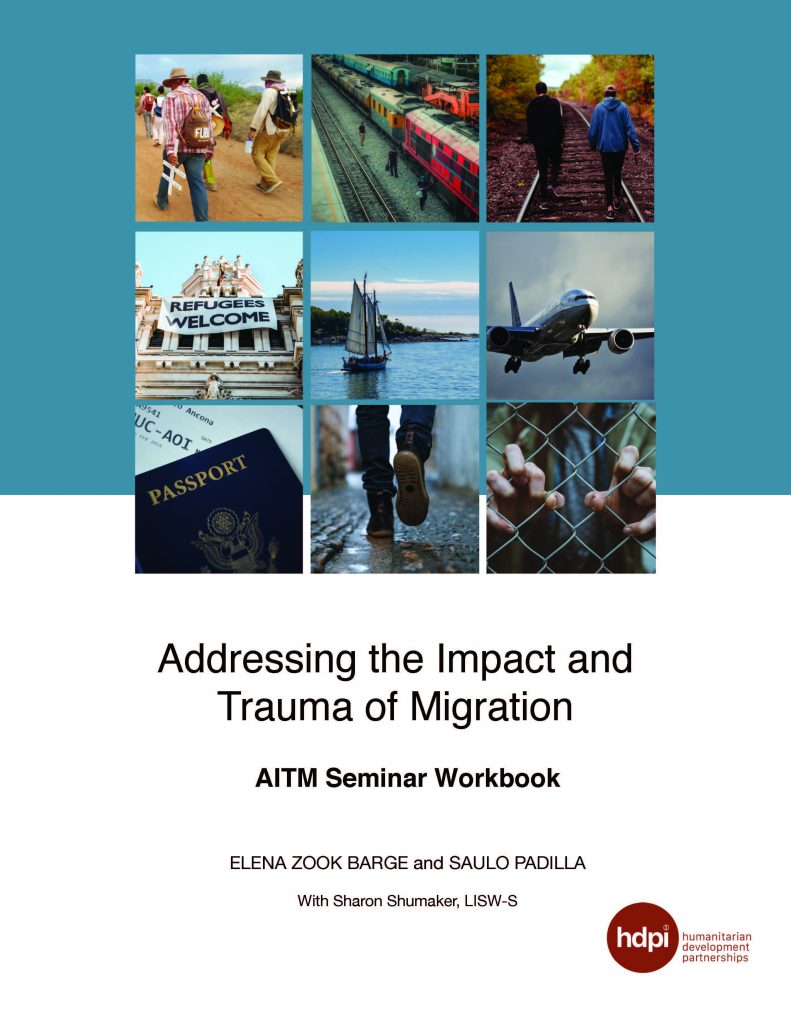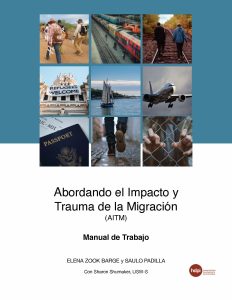 SEMINAR Workbook
Addressing the Impact
and Trauma of Migration
AITM/STAR Seminar Registration
For questions about special invoicing or payment, please contact Phyllis at: phyllis@hdpi.org
If you are part of a group and have contacted us about group pricing, please submit your registration and payment here.