Trauma - Resilience - Migration Team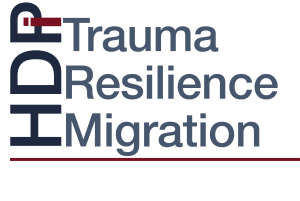 Addressing the Impact and Trauma of Migration Seminar (AITM)
Stressors and traumagenic events abound in the migration experience. The Migration Trauma and Resilience Team collaborates with institutions, receiving communities and mobile populations with the objective of mitigating harms, healing wounds and transforming the system through facilitated workshops, educational materials and follow-up mentoring. A trauma and resilience-informed society will be better equipped to ensure the wellbeing of human mobility populations, service providers and the receiving community.
During a seminar, participants will:
Examine the stressors and traumagenic events of mobile populations and service providers.
Gain awareness of the impact of stress and trauma on the body/brain (nervous system), beliefs (meaning making) and behavior of individuals and communities.
Understand how unaddressed trauma of migration contributes to cycles of harm in the family and the receiving community and the multigenerational impact of these cycles.
Learn strategies and practical tools for addressing trauma, breaking cycles of harm and building resilience – individual and collective.
Be trauma and resilience-informed with tools to use personally and professionally.
Followup mentoring available
The core content of this seminar is based on the STAR (Strategies for Trauma Awareness and Resilience) concepts and framework from Eastern Mennonite University, Harrisonburg, VA.  (www.emu.edu/star)
Uniqueness:
focused on concerns relating to migration and resettlement
brings together learnings from neurobiology, trauma, restorative justice and conflict transformation – STAR (Strategies for Trauma Awareness and Resilience) core concepts and applications
uses participatory pedagogy, tailored to participant realities, concerns and experiences
can be helpful at every level – migrant community, services, policy-making.
team facilitators are backed by a roster of other trained facilitators
Languages spoken by team:
Targeted to:
service providing organizations for migrants
civil society groups
migrant assembles
community, state and national government services
Migration – Trauma – Resilience Seminar for CWS staff and partners involved in services for persons settling in Virginia; currently in process.
3 examples by each core member