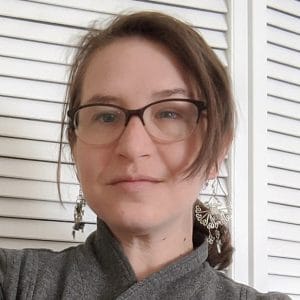 Operations Officer, Specializes in community engagement and localization
Sabina Robillard is a specialist in community engagement and accountability for humanitarian, peacebuilding, and development organizations. Before joining HDPI, Sabina worked with the International Organization on Migration on the Ebola response in Guinea and the 2010 earthquake response in Haiti. She spent many years working for and with Haitian organizations on community-driven conflict reduction and environmental conservation efforts. She is an Associate on Accountability and Humanitarian Aid with CDA Collaborative Learning Projects.
Sabina is currently working on her Doctorate in Food and Nutrition Programs and Policies from the Friedman School at Tufts University. She holds an MS in Food Policy and Applied Nutrition with a Humanitarian concentration from the Friedman School and an MA in Community Change and Peacebuilding from the Future Generations Graduate School in partnership with the United States Institute of Peace.