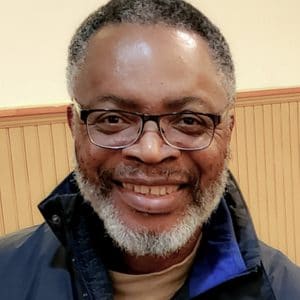 Specializes in Maternal, Newborn and Child Health in context of the SDGs and humanitarian strategy
Nicholas Kojo Alipui is a Doctor of Medicine. He is a Senior Visiting Scholar and Lecturer at Yale University Mac Millan Center for International and Area Studies teaching a course on Child health and development in context of the SDGs. He is a Board member of the First 1,000 Days Organization and a Panel member of the UN Secretary General's Independent Accountability Panel (IAP) responsible for providing independent assessment of progress on implementation of the Global strategy for the health and wellbeing of women, children and adolescents – Every Woman Every Child Every Adolescent.
Dr. Alipui is recognized for his extensive international work and expertise in Child health and development having served most recently as the Director & Senior Adviser to the UNICEF Executive Director on the Post 2015 Development Agenda and as Director of Programme Division which is the center for programme direction and strategy for UNICEF from 2008 – 2015. He supervised the programme areas of Early Childhood Development, Health and Nutrition, Water, Sanitation and Hygiene, Child Protection, HIV/AIDS, Education, Child Rights, Gender, Communication for Development / Social Mobilization, Disability, Youth / Adolescents and Humanitarian Action & Transition and Resilience Building.
As Senior Adviser to the Executive Director of UNICEF, Dr. Alipui coordinated UNICEF's engagement within the Post 2015 Development Agenda process successfully leading high level advocacy and partnership initiatives on behalf of children and youth during the intergovernmental negotiations of the SDGs playing an active role in formulating and shaping the narrative from the perspective of children and future generations and advising on technical options for tracking and reporting on equity gaps.
Dr. Alipui brings to HDPI over 30 years of experience in senior level management, strategic leadership, representation and diplomacy, government relations and partnership and inter-sectoral strategy. He has extensive experience in intergovernmental negotiations, child rights advocacy and programming in diverse country and regional settings with a special focus on Africa, East Asia and the Pacific, including serving as UNICEF Representative in Kenya and the Philippines and heading the Africa Section of Programme Division at UNICEF NYHQ. He has worked extensively in emergencies coordinating multi-sectoral emergency relief and public health programmes as part of UN inter-agency activities in the Mozambique, Somalia, and Angola complex emergencies.