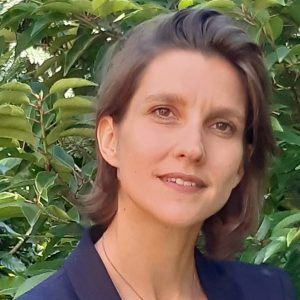 Specializes in Child protection, child rights and early childhood development
 Mathilde Bienvenuhas 13 years of experience in child protection, child rights and early childhood care and development (ECCD) with the United Nations and non-governmental organisations in humanitarian and development contexts. She has worked in Côte d'Ivoire, the Democratic Republic of Congo, Ethiopia, South Sudan, Uganda and at UNICEF Headquarters in New York, USA.
She has hands-on expertise in child protection programme design and management with a focus on prevention and response to violence against children, children associated with armed groups and armed forces, and family separation in emergencies.
Mathilde has worked directly on the children affected by armed conflict agenda for six years and has been, on behalf of UNICEF HQ CPiE,  the chair of the Inter-Agency Working on Unaccompanied and Separated Children for two years (2013-2015).
Mathilde also developed her ECCD experience as program lead for the development of the 5-million-euro ECCD strategy of the TREEC (Transforming Education in Cocoa Communities) project in Côte d'Ivoire and with subsequent consultancies with the Bernard Van Leer Foundation including on Early Childhood Development in emergencies.
Mathilde has strong advocacy, coordination, networking and partnership building skills  and  excellent presentation and communication skills (written and oral) and experienced in high level reporting and briefing (UN fora, NGOs, Civil Society, Foundations, Governments…) in both French and English.
Mathilde is currently based in Brussels, Belgium.